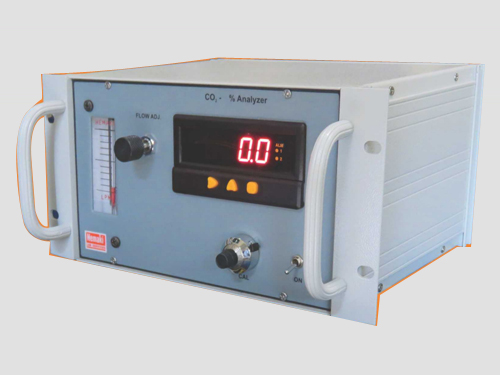 We provide the best quality Gas Purity Analyzer/ Binary Gas Analyzer to our clients spread all over the world. Applications of the product includes following:
Binary Gas Analyzer for on-line indication for gas mixtures such as Ar/N2, Ar/He, Ar/H2, Ar/Co2 and any other combination of two different gases.
On-line gas purity/total impurity analyzer with resolution 0.1% (for Hydrogen & Helium0.01%).
Features :
Four Filament TCD (impoted) Diffusion type
Change over value for sample and reference
Two needle valves & rota meter for Gas Flow Controls
The prominent attributes of incorporated Electronic Control Panel are as follows :
Digital Display 31/2 LED with 0.1% resolution
Zero & Span (or two point) control for calibration to get direct read out of % selection
Switch for % or mA current indication
Filement temp control with overload protection saves filements
Current is adjusted automatically as per composition gas
Recorder out put -mv as standard
Features :
4 to 20mA output
Alarm Setting - Single / dual
Cabinet - table mount or panel mount or wall mount
Detector with flow through design is also available for fast response.