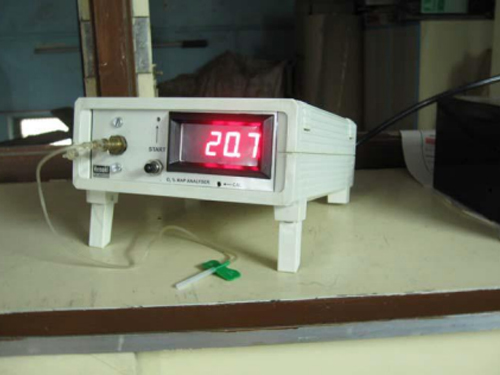 We carry an extensive range of various oxygen meters. The product is specially designed for accurate & reliable measurement of Oxygen in Air, Hydrogen, Nitrogen, Argon etc. It is based on Galvanic Oxygen Sensors to impart fast response. Few of its salient features are as follows:
No periodic maintenance required
Digital LED display
Highly Reliable
Common Application Areas :
Gas purity check
Oxygen Plant
Gas separation Plant
Cylinder filing
Inert Gas Purging
The range of oxygen meters available with us include :
Oxygen Meter - % level OMPC (0.1% resolution)
Oxygen Meter - % Portable (Handled)
Oxygen Meter - PPM level OMPM (1 ppm resolution)
The domain of oxygen meters is offered by us in various specifications and each product has its own unique features, application areas and specifications.